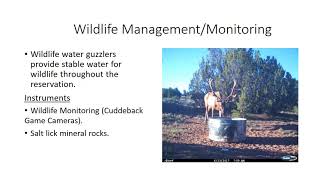 NAFWS 2017 Tesuque Pueblo Summer Internship Presentation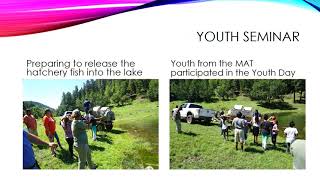 2017 NAFWS SW REGIONAL CONFERENCE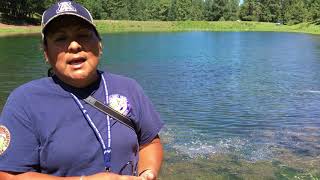 Native American youth participate in stocking a lake with fish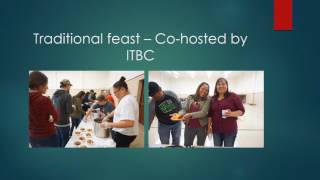 2017 NAFWS National Conference SD
NAFWS 2017 Tesuque Pueblo Summer Internship Presentation

With a grant from U.S. Forest Service to the Native American Fish & Wildlife Society, high school and college students experienced working with their Tribal natural resources departments. One of the Tribes, the Pueblo of Tesuque in NM provided an internship experience for one of their tribal students interested in pursuing the field of natural resources.

2017 NAFWS SW REGIONAL CONFERENCE

This slideshow includes photos taken during the 2017 NAFWS Southwest Region Conference that was held in August at Mescalero, New Mexico. It was hosted by the Mescalero Apache Tribe.

Native American youth participate in stocking a lake with fish

Youth Seminar held at the 2017 NAFWS Southwest Region Conference in Mescalero, NM. Hatchery Manager explains what the students are doing to stock the lake with fish.

2017 NAFWS National Conference SD

Conference photos from the 2017 NAFWS National Conference in Rapid City, SD.
>